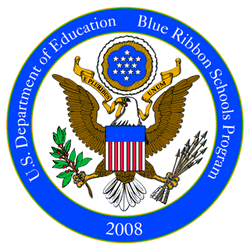 East Central Elementary School is a Title I School, located in Rome, Georgia. We are committed to providing a quality education to each of our 540 Kindergarten through 6th grade students. We're especially proud of our creative, dedicated faculty and staff, our supportive parents, and the special memories we delight in making for our students. East Central Elementary is an accredited member of the (SACS) Southern Association of Colleges and School.
Former State Superintendent of Schools, Kathy Cox, named East Central Elementary as a 2007 Georgia School of Excellence in Student Achievement. East Central was the one school from our congressional district chosen for being in the top 10% of schools in Georgia as measured by assessments in reading and math.
In September 2008, East Central Elementary was named a 2008 National Blue Ribbon School. East Central was 1 of only 2 Title I schools in the State of Georgia to receive this award for being in the top 10% of schools in Georgia for student achievement.
In 2019, East Central Elementary was named to the National ESEA Distinguished Schools Program
The National Association of ESEA State Program Administrators (NAESPA)—formerly the National Title I Association—has been selecting examples of superior, federally funded school programs for national recognition through the National ESEA Distinguished Schools program (recently renamed from its predecessor, the National Title I Distinguished Schools program) since 1996. These schools demonstrate a wide array of strengths, including team approaches to teaching and learning, focused professional development opportunities for staff, individualized programs for student success and strong partnerships between the school, parents, and the community. What makes National ESEA Distinguished Schools' stories especially powerful are the documented student achievement gains that have resulted from their collaborative and targeted efforts and innovations.
In 2019, East Central Elementary was awarded 5 stars as a climate rating by GADOE. The School Climate Star Rating is calculated using data from the Georgia Student Health Survey, Georgia School Personnel Survey, Georgia Parent Survey, student discipline data and attendance records for students, teachers, staff and administrators.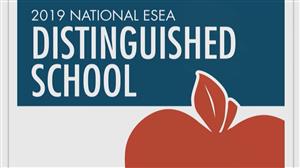 East Central was named a 2011 Platinum School by Governor Nathan Deal in the Greatest Gains category.