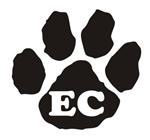 Executive Board 2022-2023
President: Jessica Beam

1st VP/Teacher Liaison: Chris Barbieri

2nd VP/Parent Liaison: Kendra Rhyne

Secretary: Mary Bennett

Treasurer: Rebecca Bomar

Past President: Angela Laughridge
Contact us at eastcentralpto@gmail.com
Please consider joining the East Central PTO! It's a great way to be involved with your child's school and get to know other EC parents. You can choose to commit as much or as little time as you like, and joining is free.
East Central PTO is committed to enhancing the overall school experience for students, teachers, and parents. Some of the ways PTO strives to achieve this is by consistently supporting several programs every year.
PTO funds several learning incentives at East Central, such as the AR Reading Program, Tumblebooks, Red Hat Readers, Math Incentives, and Honors Chorus, just to name a few.

PTO supports our teachers at the beginning of every school year by giving each teacher $100 to spend in their classroom and also by hosting PTO Teacher Appreciation luncheons to express our deep gratitude to our excellent teachers.

PTO staffs the Book Fair twice a year with volunteers to help our library raise funds for new books.

PTO celebrates student birthdays once every month with a special treat in the cafeteria.

PTO helps maintain the school grounds, especially the playground and the nature trail area. Please check out the new brick patio by the gym if you have not already seen it!

PTO is very proud that this year it was able to purchase an AED defibrillator. Should any student or person need CPR, East Central is now one of the few schools to have an automated defibrillator onsite.
PTO also focuses on the student environment by challenging students to have a healthy mind, body, and attitude. Our Fun Run in the Fall focuses not only on how exercising helps makes us healthy, but also why having good character and a positive attitude are so important. These important attributes are exemplified in several ways as PTO builds up to the Fun Run event with classroom discussions, interviews on ECTV, and then invoking some fun with a school assembly to celebrate what the students have accomplished during Fun Run. Also, PTO started the first Running Club in any of the Rome City elementary schools. This year, about eighty 4th-6th Grade students have been training for the past several months for a 5K race. Next year, we intend to grow this program even more.
In addition to encouraging East Central students to have a healthy mind, body, and attitude, PTO encourages some fun family time by hosting events such as the Mom & Me night and the Dads & Dudes night. Next year, these events will change to a Father Daughter dance and Mom & Son night, as they will alternate every year. PTO is also encouraging students to showcase their talents in the EC's Got Talent show during a school assembly on March 18. East Central has tons of talent, and we can hardly wait to see what the kids can do. These events are just some of the many ways PTO strives to enhance the learning experience here at East Central and add a little fun!
If you would like to get involved with any or all of these events or participate with the PTO Executive Board, please see our Contact Page. PTO would love to hear from you! Without your support, PTO could not support East Central.